Welcome to All Care Veterinary Hospital!
We are a full-service animal hospital providing comprehensive pet healthcare services in Coppell, TX. In addition to routine vaccinations, we also provide all types of surgeries, dentistry, diagnostics, and treatments. We try to emphasize preventative medicine and would be delighted to help you with advice on fleas, housebreaking, training, acquiring and introducing new pets, behavioral problems, nutrition, or any other subjects important to you and your animals.
We have many products to help with parasite control and treatment. Purina Proplan Veterinary Diets, and Royal Canin Veterinary diets are offered. We also offer grooming by appointment as well as boarding care for your pets while you are out of town.
Thank you for your confidence and entrusting your animals to us. If you have any suggestions as to how we can improve the care we offer your pets, or if we can assist you in any way please do not hesitate to call us at (972) 393-7750
Our Clients Love Us

Always accommodating
Monika Vinish

An incredible office and incredible staff.
Mikayla Wecker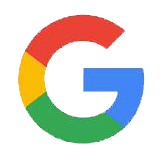 4.5
Rating on
Google Reviews!